Guideline compliance
Tune patient-specific recommendations to implement hospital guidelines for antimicrobial therapy.
Improving treatment quality
Reproducible results have shown that TREAT can provide up to 15% higher coverage for empirical treatments.*
Fewer broad-spectrum agents
Use of TREAT has been shown to reduce prescription of broad-spectrum antimicrobials by up to 1/3.*
Explainable AI
Our explanatory decision-support models open the black box to provide information on the impact of findings and rationale for the models' output.
We are dedicated to build integrated solutions that fulfill our customers' needs whether they are looking for surveillance, bed-side guidance or resource management in the clinical or laboratory settings. All our solutions are developed with the highest quality under our management systems using the ISO13485, ISO27001 and ISO27701 standards.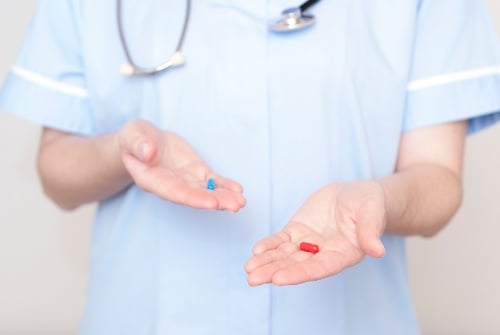 TREAT-Essential
A fully integrated antimicrobial stewardship tool helping clinicians to select rational antimicrobial therapy at point of care.
TREAT-Essential is a comprehensive software tool for implementing an Antimicrobial Stewardship Program. It automatically collects data, provide patient-specific advice of treatment adapted to local policies, and manage reports and statistics as well as antibiograms. It gives the opportunity to create consistency and assure quality in the management of patients with infection and the use of antimicrobials. TREAT-Essential consists of a set of modules grouped according to three main areas of focus: Quality assurance, Decision support, and Statistics and surveillance.
TREAT-Lab
A diagnostic stewardship tool that identifies patients for whom rapid diagnostics may be cost-effective.
TREAT-Lab is a tool for the clinical microbiologist; supporting diagnostic- and antimicrobial stewardship initiatives in the microbiology laboratory. The core of TREAT-Lab is its proprietary risk-prediction algorithm: a model that estimates the risk of death and the likelihood of a positive microbiological test. The risk-prediction algorithm uses a Causal Probabilistic Network (CPN) model of the patient's inflammatory response and can be used as guidance of when to take additional rapid tests in a cost-effective way.