Empowering hospitals with decision-support systems
Treat Systems develops a powerful Antimicrobial Stewardship Program, combining and supporting all aspects of antimicrobial treatment in clinical practice.
A dynamic Danish company focused on improving antibiotic treatment
We develop and market TREAT, which combines and supports all aspects of antimicrobial therapy in clinical practice. Treat Systems´ expertise lies in the understanding of both the clinical and technical aspects of antimicrobial stewardship, and apply this knowledge into innovative product development for the benefit of patients, clinicians, hospitals, and societies. Treat Systems has extensive knowledge and experience with health informatics, decision support and data mining technologies and uses this to provide the best and most comprehensive Antimicrobial- and Diagnostic Stewardship solution on the market.
Our driving force in the development of TREAT is to improve the treatment of patients with infections, while maintaining the effectiveness of current antimicrobial treatments for the treatment of future generations.
Our history begins with a physician's desire to improve the often life-saving antimicrobial treatment of infectious patients. In 1994, Prof. Leonard Leibovici from Tel Aviv University met with Prof. Steen Andreassen from Aalborg University and discussed what could be done to solve a concerning problem that Prof. Leibovici had identified:
"- No matter where he looked, only about 60% of all patients with suspected acute infection received effective empirical antimicrobial therapy"
This was the beginning of extensive research- and innovation activities related to the development of TREAT, a revolutionary decision support system for antimicrobial treatment. The development of the commercial product continued in cooperation with the Danish company Judex: a company with many years of experience in the development of healthcare technology. In 2000, The European Union granted funding for the TREAT project. This led to a large cluster-randomized control trial finalized in 2006. The study showed that access to TREAT could significantly raise the percentage of patients receiving covering empirical antimicrobial treatment. In 2008, the company Treat Systems was established through the means of both private- and governmental investors, with all further development tasks carried out within the company.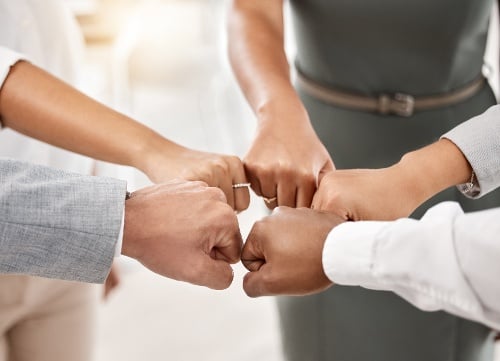 At Treat Systems, we have one driving force:
Unleashing the power of healthcare data to provide software solutions supporting antimicrobial and diagnostic stewardship
To accommodate this objective, we have set out sub-goals, to ensure that our products is having the best impact for you.
Lower the rate of inappropriate antimicrobial treatments and improve compliance with hospital guidelines
Lower the spread of resistant microbes
Evaluate and follow-up on clinical performance
Support the education of healthcare providers in appropriate antimicrobial use and diagnostics
Reduce healthcare costs and improve awareness of antimicrobial resistance problem
Save lives and reduce the number of bed days
Our interdisciplinary team consists of medical research engineers, data analysts, software developers, architects and graphical designers and we are ready to deliver high-impact results in context of research activities, concept design, solution development, validation, or dissemination of scientific results. As part of a research consortium, Treat Systems is interested in providing expertise in AI/ML, software design and architecture, data engineering and analytics, as well as regulatory compliance. Treat Systems' current research and development activities focus on adapting and developing existing tools for care management, risk-based stratification or predictive analytics that could inform on the rational choice of antibiotic therapy and support clinical management and infection prevention plans.
We are constantly looking for new innovative thinkers for our team. Feel free to apply for one or more positions down below:
Cannot find a position suited for you?
Feel free to send your CV and a cover letter, explaining your interest in being a part of our team, to: info@treatsystems.com, and we will contact you, if we have a suited position.
Get in touch to find out more
Treat Systems
Hasserisvej 125
Aalborg, 9000
(+45) 6913 1580
info@treatsystems.com
CVR: 31160901